In this issue
Mark Your Calendar
BOMA Outreach
Second Harvest Food Bank
February 8, 2018
February Luncheon
Triple C Barrel Room
February 20, 2018
Speed Networking
Sugar Creek Brewery
February 22, 2018

Check the Calendar of Events for upcoming events
Newsletter
It's Dues Renewal Time
Renew your chapter dues today
It's time to renew your BOMA Greater Charlotte member dues. Login here to the member area for your particular dues renewal rate. You can pay by credit card or choose to bypass payment and generate an invoice for payment by check.
In addition to member dues, you can purchase a 2018 Luncheon Package in the member area by choosing Catalog within the Quick Links menu on the left column.
Back to top
---
Member Spotlight
Peter Tanneberger | Trinity Partners
Background- I have been in Property Management since I graduated from UNCW in 2009. Started working for Lincoln Harris, moved to Cushman & Wakefield, and now employed by Trinity Partners. I have gained invaluable experiences at each of these companies and feel fortunate that through these roles I have had the opportunity to manage every major class of commercial real estate in our industry.
Best advice for emerging professionals- Responsiveness, whether or not you know the answer at that moment letting owners or tenants know you are on it will get you a long way. Plus, at the end of the day we are really in the customer service business and no one wants to fall of deaf ears.
Favorite aspect of a career in property management-The wide range of responsibilities always keeps me engaged and quick on my feet. One day I might be completing the annual budget and the next I could be on the roof looking into an RTU issue with one of my engineers, basically you never know what's coming next and I kind of enjoy that.
Why did you join BOMA- I was eager to continue my education in an effort to get my RPA while responsibilities were minimal both personally and professionally. Once I got more involved began to build relationships, opportunities came from it, now I don't see myself ever not being a part of BOMA.
Fun fact- All through very different avenues but nevertheless all my immediate family (minus mom) is now working in the Charlotte Commercial Real Estate Industry. Father in Development (Hill Partners), brother in Brokerage (The Providence Group), and myself in Property Management (Trinity Partners).
Favorite thing about Charlotte- Being born and raised I am a bit bias but Panthers Football, golf courses everywhere, and the bright future this city has economically.
Interesting challenge - While this is an industry where we aim to be proactive vs reactive, inevitably we find ourselves in some unfavorable situations. In January 2015 I got that mid-morning call from the fire department that I needed to be onsite ASAP. After only managing the asset for roughly month I arrived to find that I had a 3 story leak caused by a pressure fitting on a vanity sink popping loose. It affected roughly one half of the building, with ankle high water in the lobby, ceiling tiles dropped like bombs all over the place, showrooms ruined, etc. A very overwhelming feeling at the time but had vendors lined up and onsite within 20 minutes. While it took roughly 2 weeks to get things back to normal we parlayed this event into some further capital improvements which in turn lead to an increase in occupancy as well as increased rental rates down the road as well. Not only did I gain the trust of my ownership but it ended up being a great success story for the asset and I credit a lot of this to the personal relationships I formed through BOMA and having a network or reliable vendors I could lean on when in an ultimate pinch. Also as I learned in one of my first meetings in the industry, "Water always wins".
Back to top
---
Upcoming Events
Join us for our February Luncheon
Tuesday, February 20
Triple C Barrel Room | Stay tuned for more details
Location change due to Byron's Renovations
---
Speed Networking at Sugar Creek Brewery
February 22, 2018 | 6:00 - 9:00 PM
Registration is open - only 8 spots remain
This event provides a valuable opportunity for Property Managers to meet Allied Members in a small setting. This reverse trade show gives attendees the opportunity to make new connections with some of our top owner/manager members.
---
Top Golf Tournament moved to the Spring 2018
April 26, 2018
Sponsorships are available on our registration page
Golf bays open for 6 participants
Back to top
---
BOMA Outreach
Second Harvest Food Bank
February 8, 2018 | 1 - 4 p.m.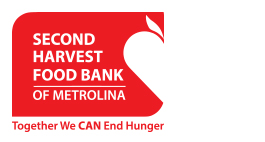 Second Harvest provides food and grocery items to charitable agencies that assist people in need. Volunteers Needed!

Volunteers may be asked to do a variety of tasks, depending on the number of volunteers and the need at the time. The primary activity is sorting, inspecting, boxing and stocking donations. Other activities may include packing food boxes or food backpacks for kids or sorting through non-food products & pet food. This is always a fun and popular event so sign up today!

If you would like to volunteer, please contact Laura Fenn for more details.
Back to top
---
Newsletter Sponsor
Thank you to our newsletter sponsor Pathway Tech
Pathway Technologies, Inc. is a full-service electronic systems integrator that specializes in the design, installation, service, and support of the latest network, electronic security, and healthcare technologies.
---
Newsletter sponsorships are still available, contact Crystal Smyth for details
$500 for a one-month sponsorship (typcially 2 newsletters per month)
Company logo, website link and brief description of company/service are included
Back to top
---
2018 Southern Region Conference
Register today for the Southern Region Conference
Margartaville Beach Resort | Hollywood, FL
BOMA Ft. Lauderdale/Palm Beaches will host the Regional Conference on April 5-8, 2018

The annual Southern Region Conference attracts 300 annual attendees from across the region seeking top-notch education and networking opportunities and participation in the regional TOBY awards competition.
Back to top
---
2018 Sponsors
Thank you to our Annual Sponsors
Platinum
Sponsor
Gold

Sponsor

Gold Sponsor

Gold Sponsor

Gold Sponsor

Gold Sponsor

Gold Sponsor

Gold Sponsor
| | |
| --- | --- |
| Silver Sponsor | |
| Silver Sponsor | |
Back to top
---